Yes, I'm still reading this freakin' book. SMH. I don't feel like I'm ever going to finish. I'll admit that I decided to read the rest of the Stephanie Plum Series for Bout of Books not because I REALLY enjoy the books but more so because I'm already on book 15 and I might as well finish the series.
I seriously can't believe how underdeveloped the plot is. I thought the Anita Blake novels were bad. Janet Evanovich has managed to out do the bull-head I-don't-need-an-editor Laurell K. Hamilton.
The main character Stephanie Plum is a likable Jersey Girl. She has a very funny grandmother, Grandma Mazur, and two hot guys she's in love with. Did I mention she's a bail bonds enforcer? She has all the makings to be a funny, witty, Anita Blake, but she falls short of the mark because she blunders through every apprehension she has to make and no one, not even herself, takes her seriously. I could honestly get over how
non badass
she is if she would just make some type of decision between her two loves, Joe Morelli and Ricardo Carlos Manoso aka Ranger. She's had feeling for both of them since book 1 and has yet to make a discernible decision. I literally feel like this: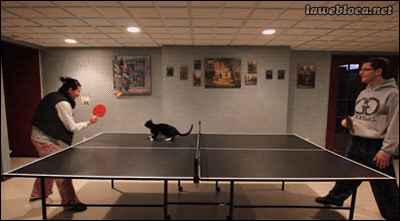 Personally, I think they're both hot, but Morelli is a chauvinist and Ranger is just too hot to say no too. Not to mention Ranger doesn't stop Stephanie from living her life unlike Morelli who wants her to quit her job.
Guess I'll go back to reading...